company
Company and Mission
---
"Tradition and innovation, our keys to success"
In the Machine Tool field since 1952, Duplomatic Automation offers innovative and flexible solutions, through its traditional experience and know-how.
Since the foundation, the company's history was characterised by various successful stages.
Starting from the production of automatic hydraulic copying devices and continuing through the introduction of the first tool turrets and B-Axis units, Duplomatic developed always more sophisticated models for different machine tool applications.
We provide customers not only technologically advanced Products, but above all Solutions.
And we do it by fully exploiting our know-how and competences.
Innovation, speed and flexibility are the Company Values.
Departments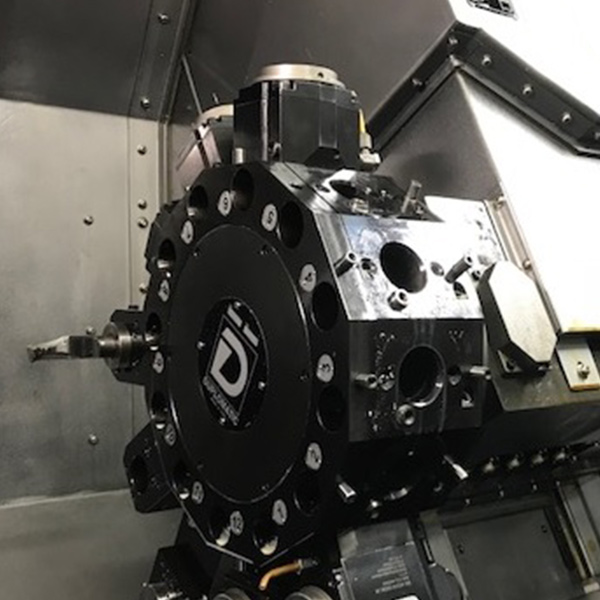 R&D
The Technical Department's activity is aimed at the creation of high-tech products and completely focused on the customer's needs.
A mixed team of skilled designer and addicted young people allows to enhance the Company know-how. All new products are validated inside the Laboratory, carrying out scrupulous endurance tests.
Manufacturing and Quality
All the principal components of Duplomatic products are manufactured inside the Production Department.
Manufacturing and qualityThe Quality System takes under control every phases of the manufacturing process.
A final control has made on the 100% of the products, according to precise and defined procedures, with the issue of Testing Certificates.
Sales and After-Sale
Completely and wholly customers-oriented, the Sales Department is involved in replying to the specific request and coordinating the Sales Network activity.
Sales and after sales A territorial presence and frequent visits by customers grant a continuous partnership support.
Thanks to the After-Sale organization and a strategic warehouse of spare parts, a prompt reply to customers' problems is allowed with skilled technicians in every area of the world.